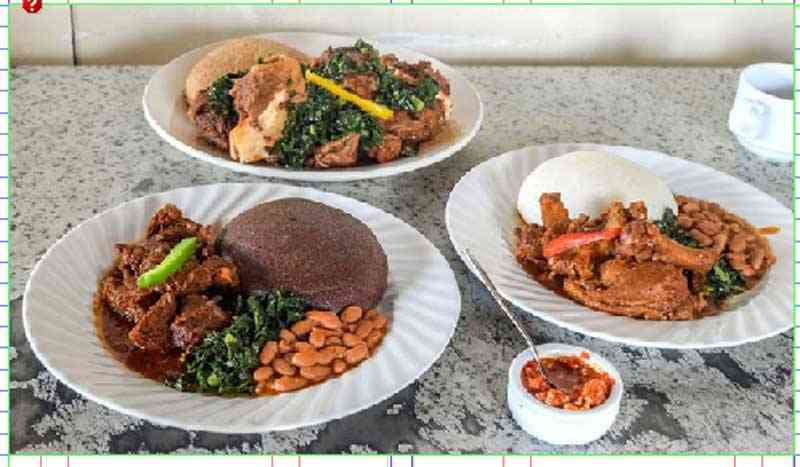 MANY of you expressed interest in weight-loss recipes in response to my last column, so I thought I would compile a list of some of my favourites to share with you.
Introduction
Flavour, variety, and healthy ingredients abound in African food. Enjoy tasty meals while sticking to your weight reduction plan by using traditional African ingredients and preparation methods. To that end, let us take a look at some weight-loss basics and recipes.
Adopt a diet high in whole grains
Sorghum, millet, and other whole grains are common in African cuisine. These grains have a low glycaemic index and a high fibre content, which all work together to make you feel fuller for longer. Substitute tiny grain flours, such as those found in Mhunga, Mapfunde, and Zviyo, with refined grains.
Incorporate lean proteins
Lean proteins like those found in fowl, fish, and lentils are commonplace in African cooking.
These low-fat protein options may aid in muscle growth and repair while also satisfying your hunger. Try "nyemba stew" to get enough protein without going overboard on calories.
Go green with vegetables
There are many colourful and nutritious vegetables used in African cooking. Include tsunga, rape, and covo in "vegetable okra(derere) soup" or "sautéed greens with garlic and tomatoes" The vitamins, minerals, and antioxidants included in these greens are crucial to good health.
Add some flavour to your life
African spices not only provide health advantages but also enhance the taste of food. Anti-inflammatory spices like turmeric, ginger, and cayenne pepper may speed up your metabolism and help you shed pounds.
Recipes like "spicy grilled fish" and "turmeric-infused lentil soup" benefit from their inclusion due to their increased taste and antioxidant properties.
Mindful cooking techniques
Grilling, steaming, and braising are common African cooking methods that require far less oil than frying or deep-frying. Make use of these strategies to cut down on the amount of fat in your diet.
Instead of ordering fried food, try grilling some fish or chicken and serving it with some steamed veggies.
Conclusion
You may make your weight-reduction journey tasty and successful by using the power of our food. Incorporate mindful cooking practices while eating a diet rich in nutritious grains, lean meats, and a wide range of veggies.
Maintaining a healthy weight requires a commitment to both portion management and attentive eating. You may make your weight reduction journey more culturally enriching and fun by exploring traditional African recipes and adapting them to your taste preferences. In your pursuit of a better lifestyle, rejoice in the variety of African dishes.
Here are some weight-loss-friendly dishes with a Zimbabwean "twist"
Recipe: Small grain sadza with peanut butter and spinach/any leafy green
Ingredients:
1 cup of any small grain meal
2 cups of water
2 cups of fresh spinach, chopped
1 tablespoon of natural peanut butter
Salt to taste
Instructions:
In a pot, bring the water to a boil.
Gradually whisk in the mealie meal, stirring continuously to avoid lumps.
Reduce the heat and simmer for about 15-20 minutes until the sadza (cornmeal) is cooked and not too thick .
In a separate pan, sauté the spinach until wilted.
Add the sautéed spinach to the cooked sadza and stir well.
Mix in the peanut butter and stir until well combined.
Season with salt to taste and serve hot.
Note: Small grain sadza is a staple in Zimbabwean cuisine, and by adding spinach and using natural peanut butter, you can enhance the nutritional value of this traditional dish.
Recipe: Pumpkin Soup
Ingredients:
1 small pumpkin peeled and diced
1 onion, chopped
2 cloves of garlic, minced
1 green/red pepper (optional), chopped
4 cups of vegetable broth
1 cup of coconut milk/cream (optional)
Salt and pepper to taste
Instructions:
In a large pot, sauté the onion, garlic, and pepper (if using) until fragrant.
Add the diced pumpkin and vegetable broth to the pot.
Simmer for about 20-25 minutes until the squash is tender.
Use an immersion blender or regular blender to puree the soup until smooth.
If desired, stir in the coconut milk/cream for added creaminess.
Season with salt and pepper to taste.
Serve hot and garnish with fresh herbs if desired.
Note: This soup is packed with the goodness of pumpkin squash and many vitamins and minerals.
Recipe: Dovi (peanut butter stew) with chicken and vegetables
Ingredients:
2 bone-in chicken breasts, skin removed
1 onion, chopped
2 cloves of garlic, minced
2 tomatoes, chopped
2 tablespoons peanut butter (unsweetened)
2 cups mixed vegetables (e.g., butternut squash, sweet potatoes, beans)
4 cups water or chicken broth
Salt and pepper to taste
Instructions:
In a large pot, place the chicken breasts, chopped onion, minced garlic, and chopped tomatoes.
Add water or chicken broth to cover the chicken, and bring to a boil.
Reduce the heat and simmer for about 30-40 minutes until the chicken is cooked through.
Remove the chicken from the pot and shred or chop into bite-sized pieces.
Return the chicken to the pot and add the mixed vegetables and peanut butter.
Stir well to combine and simmer for an additional 15-20 minutes until the vegetables are tender.
Season with salt and pepper to taste.
Serve the Dovi stew hot, accompanied by small grain sadza.
Recipe: Mutakura and tomato salad
Ingredients:
4 cups cooked Mutakura (maize, peanuts/any type of beans etc round nuts)
2 ripe tomatoes, diced
1 small onion, finely chopped
1 tablespoon lemon juice
Salt and pepper to taste
Instructions:
In a large bowl, combine the Mutakura, diced tomatoes, and chopped onion.
Drizzle the lemon juice over the salad and toss well to coat.
Season with salt and pepper to taste.
Let the salad sit for 10-15 minutes to allow the flavours to meld together.
Serve as a refreshing side dish or lunch option.
Enjoy the flavours of Zimbabwean cuisine while maintaining a healthy and balanced diet.
Muzamhindo is a young chef with seven years' experience in a professional kitchen and has enjoyed the concept of food since the tender age of two. She studied at the South African Chefs Academy in Cape Town and the Culinary Arts Academy in Zimbabwe to become a level three advanced chef. Her specialties range from indigenous ingredients to fine dining, gourmet food, food health and safety and food research and development. — [email protected].
Related Topics