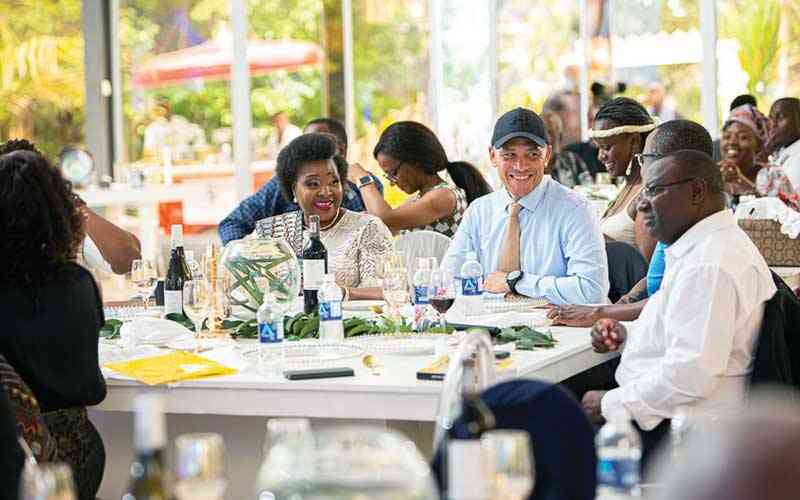 The inaugural In Conversation with Trevor Ideas Festival is set to be formally launched at the picturesque Troutbeck, in Nyanga, from November 22 to 24 as an annual get-together event for the talk show alumni.
The festival, themed "Creating a Marketplace of Ideas", was unveiled last year at a luncheon hosted in Harare and saw start-ups and entrepreneurs who have been guests on the renowned show gathering in a non-political and non-partisan environment to cross-pollinate ideas and multiply their networks.
The In Conversation with Trevor show, hosted by Alpha Media Holdings (AMH) chairperson Trevor Ncube, is known for its candid and hard-hitting conversations with notable business figures, trendsetters, opinion leaders and media personalities.
The luncheon that introduced the festival featured guest speakers such as South African singer and songwriter Yvonne Chaka Chaka, former CEO of Google South Africa Stafford Masie, real estate developer Ken Sharpe and sommelier Tinashe Nyamudoka, the founder of Kumusha Wines, among others.
The speakers shared their wisdom, success stories and entrepreneurial experiences with attendees. Chaka Chaka emphasised the need for transformational leaders in Africa and encouraged those in positions of influence to support and mentor the next generation.
Notable guests at the event included former City of Harare mayors Muchadeyi Masunda and Jacob Mafume, founder of the Mandela Institute for Development Studies Nkosana Moyo, businessman Shingi Munyeza, chairperson of the Sports and Recreation Commission Gerald Mlotshwa, Alpha Media Holdings CEO Kenias Mafukidze and other prominent figures.
The common thread in all the presentations was the importance of changing mindsets and the significance of making a positive impact while pursuing one's passion.
The festival's primary goal is to continue the meaningful conversations initiated on the In Conversation with Trevor show.
"We believe that conversations are a great way of sharing authentic experiences that engage, connect and inspire," Ncube said during the luncheon.
The festival will cover a wide spectrum of topics, including entrepreneurship, the roles of women and youth in business, technology, arts and culture and the dynamics of the modern workplace. The event is poised to be one of the most eagerly anticipated events on the local calendar.
AMH are the publishers of NewsDay, Zimbabwe Independent, The Standard, Weekly Digest and also operates an online TV station, Heart & Soul TV.
For more information on how to be part of the festival, please contact [email protected]
Related Topics