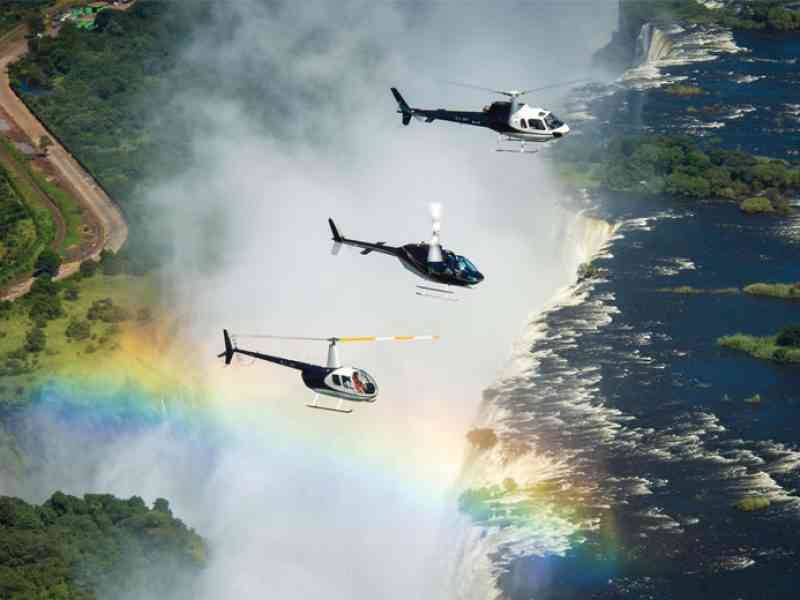 Zimbabwe's premier tourist attraction Victoria Falls is the 10th best-rated natural wonder of the world, with 86,57% of visitors rating the wonder "excellent".
According to a statistics from compiled by Titan Travel using figures from TripAdvisor, Victoria Falls also racks up 63,9 million TikTok views and 318 500 Instagram tags, helping it as the 10th highest-rated wonder.
Experts at United Kingdom-based travel agent, Titan Travel, looked into the popularity of world-famous natural wonders, to reveal which natural wonders of the world have received the highest percentage of "excellent" reviews on Tripadvisor.
TripAdvisor is a respected American travel guidance platform, which helps hundreds of millions of people across the globe become better travellers – through reviews and opinions by travellers – from planning to booking to taking a trip.
Millions of visitors across the globe use the TripAdvisor site and app to discover where to stay, what to do and where to eat based on guidance from those who have been there before.
TripAdvisor also helps find deals on accommodations, book experiences, reserve tables at delicious restaurants and discover great places wherever one wishes to travel.
Mount Kilimanjaro – Tanzania's highest free-standing mountain with its unique ecosystem and breathtaking scenery – takes the top spot for the highest-rated wonder, with 92,68% "excellent" TripAdvisor reviews. The towering natural wonder has earned over 2,1 million Google searches in the past year. The wonder also has 3,1 million TikTok views and 107 000 Instagram tags, helping it rank as the highest-rated sensation.
Switzerland's Matterhorn takes second place, with 91,39% of people rating the wonder "excellent". With spectacular views of both Italy and Switzerland, the Matterhorn has racked up over 137M views on TikTok and has over 969K tags on Instagram.
Earlier this year, in May, Titan Travel delved into data collected during that month also looking into the popularity of the world's natural wonders on Instagram and TikTok as well as Google search and the Victoria Falls came out third.
Then, the majestic waterfalls ranked relatively well across the board , performing well in the three factors and scoring highest for its number of Google searches, with more than 2,5 million over the last 12 months.
However, taking the top spot as the most picturesque natural wonder is the Grand Canyon, a national park in Arizona, the United States, with over 4 million posts.
The most popular natural wonder on TikTok is Mount Everest, racking over 638,2 million views.
Other natural wonders in the top 10 are Angel Falls in Venezuela on third place with 91,03% "excellent" reviews on TripaAdvisor; fourth is Iguazu Falls ( Argentina-Brazil) with 90,73%; The Grand Canyon (US) 89,99%; Mount Roraima (Guyana-Brazil-Venezuela) 89,06%; Mount Everest (China-Nepal) 88,68%; Perito Moreno Glacier (Argentina) 88,45%; and Arches National Park (US) 87,57% on ninth position.
Related Topics