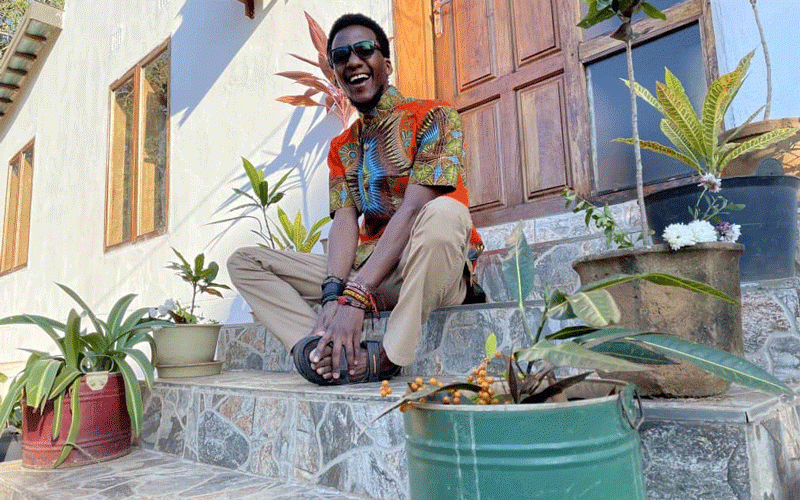 THE National Gallery of Zimbabwe in Bulawayo recently included Zambian visual and literary artist Bwanga (aka Benny Blow) Kapumpa as one of the presenters at the recently held mental health Zoom conversation.
The event, chaired by NGZ Bulawayo director Silenkosi Moyo, also had Talent Kapadza (Zimbabwe) and Olivia Nantongo (Uganda) as the other presenters.
Held ahead of the International Mental Health Day celebrated every October 10, the event exposed several issues on creativity, mental health, spiritualism and most importantly that artists need corporate and government support to access professional medical assistance.
Across Africa, as unemployment and underemployment persist, many have been pushed into the creative sector to earn a living, which has turned the sector into a hotbed of mental health problems.
Kapumpa told NewsDay Life & Style that: "From my observations and experiences, I don't think the mental health of artists, or the average person is something people prioritise.
"Few people know how to take care of their mental well-being and we're guided by old principles of 'being a man', 'working hard' and 'sucking it up'. Those who recognise that they need to take care of their mental health usually cannot afford professional help, but use the internet and literature to learn more about the subject."
Kampupa said the meeting was of paramount importance because artists from different countries shared experiences.
The writer and artist from the Zambian capital Lusaka is currently carrying out research on Zambian traditional religious practices, mysticism and witchcraft.
"I believe that while these belief systems may not have been perfect, their development was stifled with the advent of imperialism. This adversely affected how Zambians and Africans perceived their customs and self-worth. My goal with the research is to get people to reconsider what they assume they know and perhaps learn from these traditions and cultures," he said.
Regarding his creative work, Kapumpa said he would not avoid messages or themes around mental health in his work, and would continue to explore various themes on spirituality and how they affect people's well-being.
Kapumpa pointed out that anxiety, depression, stress and fatigue are the root causes of mental health challenges, adding that it is wise for artists to pursue good health practices and invest in a medical aid cover.
"While I am conscious of various mental health issues and the need to take care of ourselves, I caution people not to self-diagnose because it is trending. Depression and anxiety have become buzzwords and I don't think many young people think about the gravity of these conditions," he cautioned.
The Zoom meeting had several artists from Zimbabwe and the region including several officials from the National Art Gallery of Zimbabwe.
Follow us on Twitter @NewsDayZimbabwe
Related Topics