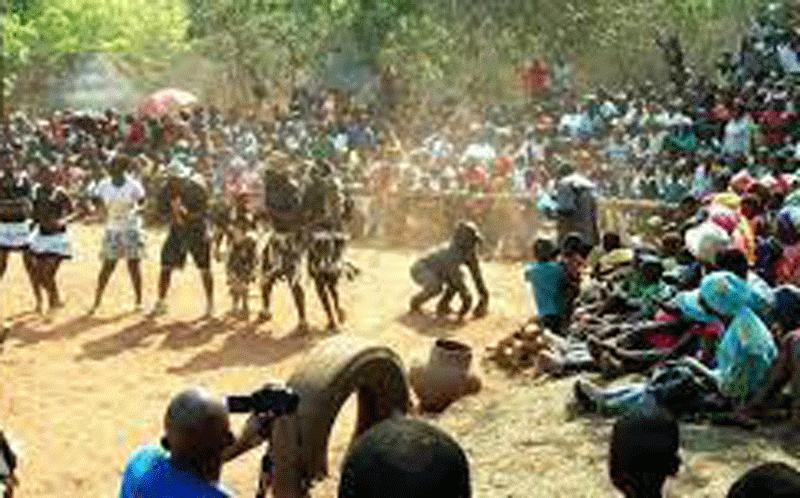 Ndau Festival director Phillip Kusasa foresees tremendous growth in the jubilee which he says could grow into a major tourist attraction.
This year's event saw in excess of 2 000 people attending the show in Chipinge.
Kusasa recently told NewsDay Life & Style that the audience was treated to Ndau poetry, music and dance including a book launch and an awards ceremony.
"We had cultural dances from various traditional dance groups from Chipinge. Muzite traditional dance group, Holland traditional dance group, Bangira traditional dance group, Ndamera traditional dance group, Sikhanda traditional dance group and Nyaututu Primary and Bangira Primary schools all showcased mutshongoyo dance," said Kusasa.
"Holland also performed mphongo dance. Chibuwe High School showcased acapella and gymnastics. Gideon Mhlanga performed a play."
Bonny T, a famous local musician, had a slot for his song, Ndambi, which bemoans lives that perished during Cyclone Idai.
On literary work, Farai Mlambo launched a Ndau poetry book called Nthapitapi yeZvilandelo.
Penyai of Dzekanyi Publications and Marymount Teacher's College showcased Ndau books and artefacts. As a milestone, Marymount Teacher's College advertised in Ndau their intake that will start next year.
Visual arts had Edwin Hlatywayo's drawings and paintings on exhibition and some drawings from primary school students who also took part in a family-themed competition.
Local schools like Masvingo, Bangira, Big Tree also took part in the festival. Big Tree Primary School class of children with disabilities for the first time had a drawing and painting exhibition. They also had a mbira music workshop conducted by Chipawo.
"All performances were done in Ndau language. Several books written in Ndau language were exhibited. The language still has a lot of fertile groups especially in the creative industries," Kusasa said.
The festival had its challenges, not least of which was water scarcity and minimal corporate support.
"Up to date we don't have partners who have come out to support us during this big event. We haven't attracted any company that can support our activities. However, our local business community and villagers have done the best to see us floating," he remarked.
The festival honoured Mbuya Joyce Simango for her publications in indigenous languages and the late Baba Henry Bwerudza for fine artwork that occupies many walls at Chipinge's business centres, churches and homes.
Follow us on Twitter@NewsDayZimbabwe
Related Topics