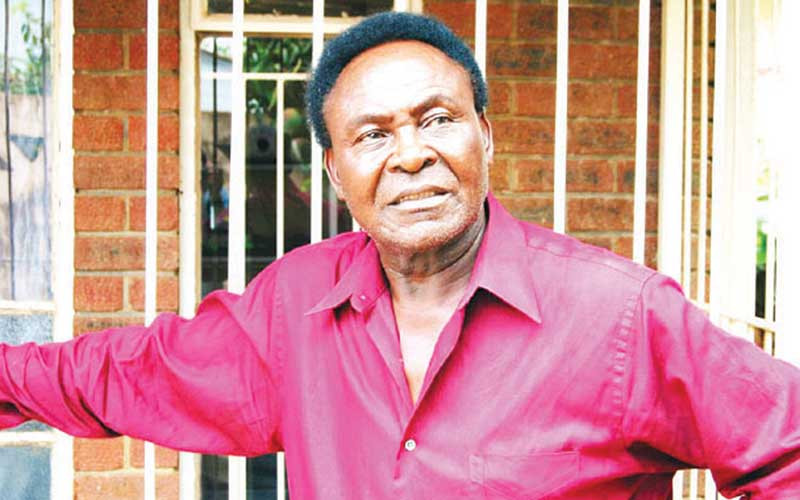 PROLIFIC novelist, playwright and actor Aaron Chiundura Moyo, who claims to have discovered the late yesteryear actress Mai Sorobhi's acting gift, has described her as a natural comedienne.
Born Rhoda Mtembe, Mai Sorobhi passed on Monday morning at Harare Central Hospital after suffering a stroke.
She was 79.
Moyo told NewsDay Life & Style that he discovered Mai Sorobhi's acting gift in Dema in the early 1990s and referred her to scriptwriter, director and television producer Agnes Gwatiringa, who scripted and directed the Paraffin drama series.
"Back then, there were many drama clubs and they worked on dramas themed around domestic violence. The then Radio 4 and Radio 2 were invited to cover. I was representing Radio 2 and Lynnette Mawire was representing Radio 4," he recalled.
"I ended up judging on dramas during that function. I then called Mtembe (Mai Sorobhi) in public after her team won and proclaimed that she would be famous. I told her that she would do well in acting than on comedy because before she even acts, her face would have already acted."
Moyo reckons that Mai Sorobhi was happy to interact with him as he later connected her to Gwatiringa, who was ZBC-TV producer working with the late actor Phillip Gadzikwa Mushangwe, who was popularly known as Paraffin.
"If you ask for the opportunity to act you will rise to fame. I then gave her (Mai Sorobhi) ZBC details to contact Gwatiringa. That is the role I played in her career," he noted.
Gwatiringa noted that Mai Sorobhi was a skilled actress who needed minimal directing, adding that the actress was one of those who made her directing easy on set.
"I vividly remember my first encounter with Rhoda Mtembe, the vivacious Mai Sorobhi as she walked towards me in the auditioning room with a naughty smile on her face and rolling eyeballs of a young girl," she remembered.
"Even before listening to her voice, I was certain that she got the position as Paraffin's wife in Pfuma Yenhaka Inoparadza Ukama Part 1 series. I was looking for one mischievous naughty character to be the wife to the notorious Paraffin."
Gwatiringa added: "Mtembe was invited to the Full Force Production Group auditions for Pfuma Yenhaka Inoparadza Ukama Part 1 by Kenneth Ndingindwayo, who was a member of the group as we encouraged actors in the group to identify talent out there.
"There were more than 10 female artistes fighting for Mai Sorobhi's position and it so happened that Ndingindwayo worked with Mai Sorobhi at the Harare City Council, where she was a health worker in the community."
Mai Sorobhi rose to fame in the early 1990s in the drama series Paraffin that made her a household name.
Before venturing into acting, Mai Sorobhi worked for City of Harare as a health promoter at a clinic in Glen View.
She started acting in dramas that focused on child abuse, HIV and Aids.
The veteran actress featured in dramas such as Asi Chii Nhai, Mwana Anokosha, Paraffin 1 to 3, Jemanewadya, Chiri Mumusakasaka Chinozvinzwira, Nhunzvatunzva and Nhambetambe Neupenyu.
Mai Sorobhi's body will lie in state at her Kuwadzana Extension home tonight ahead of tomorrow's burial at a place to be advised.
Follow Tafadzwa on Twitter @Tafadzw_Kachiko
Related Topics