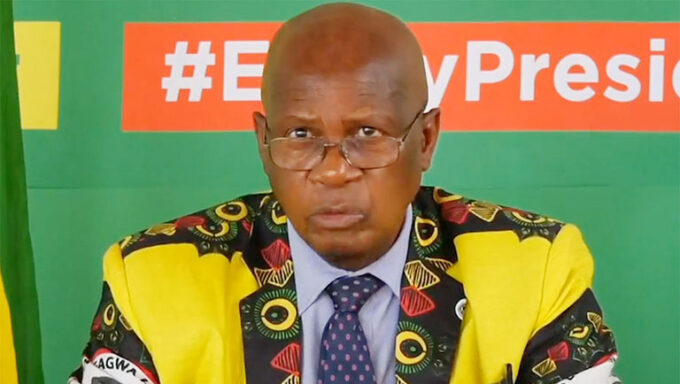 DURING his tenure as Zimbabwe's Finance minister between 2013 until shortly before the November 2017 coup, Patrick Chinamasa used to preach; "we must not kill the goose that lays the golden egg".
In many of his addresses, Chinamasa swung away froruinous stance against capital, defending the mining industry, which he was convinced held answers to most of Zimbabwe's myriad woes.
He was confronted with reality once he stepped into the hot seat, immediately realising that resentment didn't build economies.
In many ways, Chinamasa made a few positive steps, but his successors have decided not to listen.
It was his determination to defend mines from Zanu PF hawks that helped the industry continue, albeit at subdued capacity.
He counselled that taxes must be reviewed and convinced the regime to shift tone and speak positively for a few moments.
Today the mining industry is turning over US$5 billion per annum, from US$2 billion five years ago.
But there is no guarantee that this remarkable success will be sustained.
The biggest danger confronting the industry is the tough forex retention requirements, said by the Chamber of Mines of Zimbabwe to be costing the sector 20% of its local currency indexed revenue per annum.
For several years, industry has warned that the amount of foreign currency that operators are forced to retain by the Reserve Bank of Zimbabwe (60%), is too small to sustain operations.
But the government has chosen to ignore miners' warning of bad times ahead.
Miners have been buffeted by rocketing prices in Zimbabwe dollars, where suppliers to the industry index their prices at levels way beyond extortionist black market rates.
The rate was about US$1:ZW$240 this week.
The result has been the drastic carnage reported by the Chamber of Mines of Zimbabwe.
This is only part of the problems ravaging mines.
Changes to operating currency which came into force in 2019 have not spared mines, along with the rest of the economy.
This week, a report by Inter Horizon Securities, a research firm, showed the premature shift from dollarisation cost this economy at least US$500 million in potential foreign direct investments (FDI).
Government was so keen to reclaim sovereignty through returning a failed currency back into circulation.
The results have been disastrous – a terrifying inflation rage, power shortages, corporate failures and de-industrialisation.
In the case of mines, they say they are sitting on heaps of useless Zimbabwe dollars in their vaults, which none is prepared to take.
This is what happens when countries fail to put their thinking caps on and choose to fight everyone.
The investment climate has been soiled by bad policies that have overshadowed the now fading "Zimbabwe is Open for Business" campaign.
But as Chinamasa warned, mines are an important factor in Zimbabwe's quest for recovery.
They are the geese that lay the golden eggs. Zimbabwe must keep them safe.