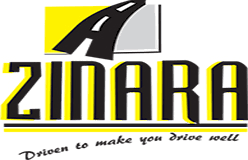 THE Zimbabwe National Roads Administration (Zinara)'s new board this week escalated its push to bring sanity to a system that has only benefited a few.
Positive developments have taken place at Zinara in the past year or so, including the appointment of a new chief executive officer and his support system.
But all the efforts would be unconvincing to frustrated Zimbabweans until looted funds are tracked down and returned as directed by legislators.
For an important national institution like Zinara, this week's promise for action was the biggest take away from chairperson George Manyaya's meeting with journalists.
But this country is tired of empty threats by people who wield power but cannot put it to good use in the public interest. Yes, the terrain is not for the faint hearted. It is filled with threats for those that dare tackle corruption.
But Zimbabweans deserve answers to the many questions. Why should they pay people who have no courage to act, when the economy is relapsing into chaos due to delinquency?
In Zinara's case they are aware that roads are collapsing when known looters are living large at the public's expense. When the Zimbabwe Anti-Corruption Commission was given sharp teeth to bite after the coup in 2017, Zimbabweans looked forward to results. Today, they are disappointed.
Looters are walking scot-free. Perhaps Zacc is still a new organisation. But in a terrain where public funds are being parcelled out to pamper elites, Zimbabwe has no time to waste.
Laxity will end up with important institutions like Zinara being milked to the bone. The damage to the economy would be irreparable. This is why it is important for Zinara to respond to Parliament's directive to hunt down looters and redeploy the funds to repairing Zimbabwe's crumbling road network.
It is shocking that many years after a forensic audit that exposed profligacy was published, no attempt has been made to demand what does not belong to them. From which clan do these looters come? How special is this clan, and who is the power behind it? Surely, it won't be far-fetched to say behind the plunderers are powerful forces.
Most of Zinara's funds were looted in United States dollars, which it now desperately needs to fund road reconstruction. Most roads across the country are impassable. Bridges have been swept away, potholes are everywhere.
Moving goods from one point to another takes real effort. Industry and commerce have suffered. People are dying needlessly because roads are bad. The parastatal is swimming in debt, which it could easily settle if money was not stolen. It cannot be business as usual.
For Manyaya and his board, the greatest way to serve Zimbabwe and leave a legacy is to demand the stolen money back. All the brilliant planning may come to nought until the Zinara board sends the strongest message that it means business.
For now, they have laid out an important vision, which must be followed through with action. They need Zimbabwe's support.