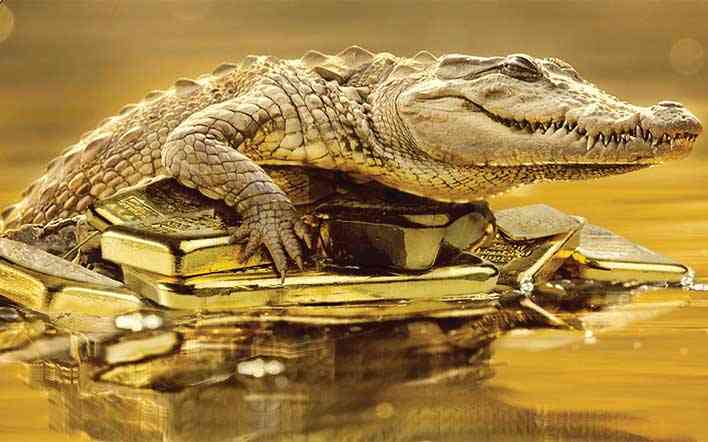 PADENGA Holdings Limited, the Zimbabwean supplier of crocodile skins for luxury shoes and handbags for the world's most exclusive markets, says it has halted meat exports to the European Union (EU) after the bloc tightened screws.
The EU presides over a US$16,6 trillion gross domestic product bloc, which represents about a sixth of the global economy, making it a lucrative destination for premium products including crocodile skin products and meat processed at Padenga's operation on the banks of Lake Kariba in Zimbabwe.
But EU markets maintain a tight regime of regulations such as prescribing requirements for the preparation of crocodiles, their bodies, meat, organs and other parts.
The regulations also lay out requirements for companies dealing with products coming from crocodiles and technical conditions of the construction, layout and equipment of factories and other facilities.
In regulatory filings to the Victoria Falls Stock Exchange where it trades its stock, Padenga said it had begun moves to secure a special dispensation giving it fresh access to the EU.
The filings were with regard to Padenga's trading during the third quarter ended September 30, 2022.
Padenga chairperson Thembinkosi Sibanda said no shipments were funnelled into the EU during the period.
But sales to domestic consumers continued, although volumes slipped to 147 tonnes, compared to 150 tonnes during financial year 2021.
"No meat exports occurred over the period under review as the stringency of the European protocols were tightened, making compliance difficult," Sibanda said.
"Industry initiatives are in the process of obtaining a dispensation from the revised EU testing protocols in order for meat exports to resume."
The firm's Zimbabwean croc operation saw skin volumes rocket by 44% during the period.
But 40% of the sales were from carryover stock of skins, which was shipped to new markets.
"Year to date, 18 530 skins were harvested compared to 22 903 skins in the prior year. Initiatives directed at improving skin quality implemented in response to the recent market evolutions continued to yield positive results, towards meeting the top tier customer's quality expectations," Sibanda added.
"The crocodile operation remains focused on producing high-quality skins that are consistent with premium market expectations. Initiatives are constantly being implemented and improved to ensure constant production of grade 1 blemish-free skins. Alternative markets have been located for the stock of skins not meeting the premium market size and quality expectations. The current stock is expected to be sold and delivered by the end of 2023."
Follow us on Twitter @NewsDayZimbabwe
Related Topics