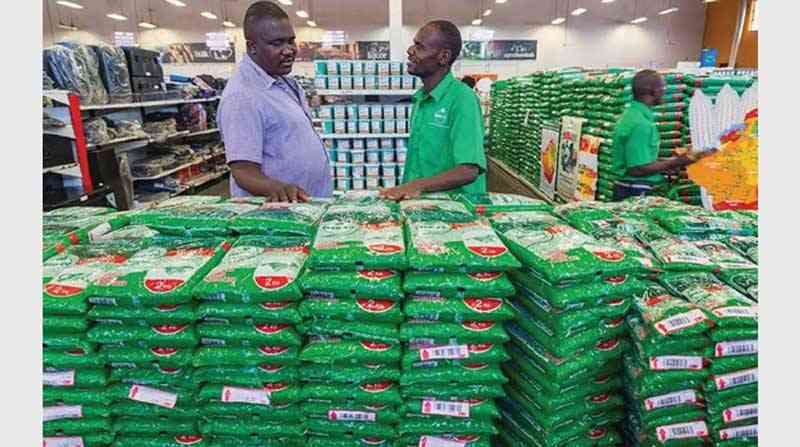 HYBRID seed technology firm, Seed Co Limited says it has introduced a range of climate resistant seed varieties to tackle climate change-induced droughts.
Commenting in the firm's annual report for the year ended March 31 2023, Seed Co group chief executive officer Morgan Nzwere said research and development (R& D) would be vital for the business.
"To this end, our R&D, which anchors our ESG innovation pillar, is designed to churn out seed solutions that contribute to creating a sustainable and profitable agricultural landscape that addresses climate challenges, supports farmers, and provides sustenance for both people and livestock," he said.
"This involves offering improved seed varieties, along with agronomic training and support to ensure the efficient use of arable land and farming resources.
"The group continues to renew its product pipeline in line with climate change. Our goal is to make both small- and large-scale farming ventures profitable while positively impacting vital economic value chains," Nzwere added.
He said Seed Co's plan was to introduce a minimum of five new and enhanced maize hybrid varieties annually, along with at least one improved variety from other crop categories.
During the period under review, SCL introduced several hybrid seeds into Zimbabwe.
These include three maize hybrids - SC 307, SC 449 and SC 561.
The firm also introduced one white sorghum hybrid, the SC XH101, and two cowpea varieties.
Drought resistant crop varieties will be vital in helping Zimbabwe tackle ever growing food security threats due to recurring droughts.
In its August food security report, the United States Agency for International Development (USAid said there were heightened chances for an El Niño induced drought during the 2023/2024 agricultural season.
Nzwere said in terms of regional hybrid seeds, nine maize and seven soya bean varieties were successfully listed on the Southern African Development Community (Sadc) catalogue, while five maize and three soya bean varieties successfully listed on the Common Market for Eastern and Southern Africa (Comesa) catalogue.
Seed Co chairperson David Long said in a commentary to the financial statements that: "Our R&D function continues to showcase pragmatic thought leadership and industry influence by introducing a range of climate-smart seed varieties.
"The breeding thrust for the business is designed to stay abreast of the ever-shifting dynamics of climate change as well as emerging pests and diseases.
"This has helped the business to remain on top of addressing seed solutions needs of our farmers under a proactively managed product life cycle plan.
"In addition, we continue to respond to the call by farmers for new crop species, like rice, potato, hybrid sorghum and vegetable seeds, and at the same time diversifying our revenue streams across multiple crop species," Long added.
According to Seed Co, owing to these climate smart strategies, the group registered a profit after tax (PAT) of ZW$15,8 billion during the period under review, overturning a loss of ZW$2,2 billion in the comparative 2022 period.
The PAT was driven by a 14% volume increase, 56% revenue growth, increased value capturing through more US dollar sales, price adjustments in line with inflation, and better margins in inflation adjusted terms of 41% compared to 33% in 2022.
Revenue rose to ZW$42,65 billion during the period from a 2022 comparative of ZW$27,25 billion.
"The 213% inflationary jump in operating expenses to ZW$18,4 billion was in line with the weakening ZWL ( Zimbabwe dollar) that forced cost of living catch up adjustments in labour costs as well as inflation-forward pricing by suppliers chasing alternative market exchange rates," Nzwere said.
The Zimbabwe dollar traded at US$1:ZW$5 739,79 at the end of June and US$1:ZW$370,96 on June 30 2022.
Related Topics