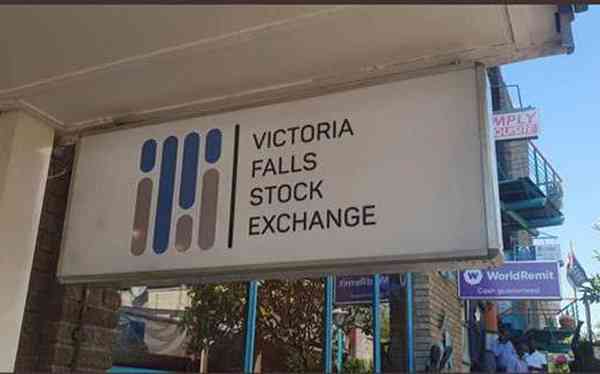 CAPITAL markets analysts this week projected a bull run on the foreign currency indexed Victoria Falls Stock Exchange (VFEX), whose market capitalisation reached US$1 billion on February 27, following a flood of listings.
VFEX began trading in October 2020, after which it grappled with a listing drought until late last year.
The latest counter to list on VFEX was conglomerate, Innscor Africa Limited, which joined on February 24 2023 when the market capitalisation was US$603,58 million.
It had increased to US$1,09 billion by end of trade the following Monday, February 27, before rising to US$1,1 billion a day later.
"VFEX witnessed the listing of Innscor Africa Limited and Axia Corporation. We have been observing capital appreciation of counters migrating from the Zimbabwe Stock Exchange (ZSE) due to exchange rate disparities," said leading advisory, IH Securities said.
"We are of the view this prevailing situation will be sustained at least in the short-term presenting an opportunity to register gains for companies moving from the ZSE onto the VFEX," IH added.
According to IH Securities, the ZSE closed the month of February with market capitalisation of US$2,19 billion, trending below the five-year average of US$4 billion.
"Average daily value traded for the month of February increased from an equivalent of US$0,39 million in January, up to US$0,82 million. Total volumes traded were also up 56% to 143,80 million," IH Securities said.
The analysts reiterated growing fears being head on the capital markets that VFEX's ability to transact in foreign currency would attract more counters to desert ZSE, which trades in the free-falling Zimbabwean dollar.
Tinashe Duma, an analyst at Equity Axis, said VFEX was initially created to attract new listings which met a specified threshold of foreign currency-denominated revenues.
"However, the plan backfired on ZSE as companies took to their rights to delist from the ZSE and migrate to the US dollar denominated market, VFEX. As was projected, this would mark the genesis of the exodus of companies from ZSE," Duma said.
"Among other factors, the size of a stock exchange largely determines the success of the market in attracting investors, particularly foreign ones.
"This is because the liquidity of a stock market is positively correlated to the size of the market, and the higher the liquidity, the more viable a stock exchange becomes.
"Therefore, it is imperative for any governing board to work on attracting more listings as well as retaining the listings. However, this is the opposite of what has been witnessed on ZSE as the introduction of VFEX meant a dilution of the ZSE since more companies have either already migrated or are contemplating migrating from the Zimbabwe dollar denominated market," Duma added.
Hospitality group, African Sun Limited became the latest ZSE firm to announce its delisting this week.
"Recently African Sun, another top brand, also wrote about their reasons for moving to VFEX and these reasons closely mirror some of the reasons we believe the ZSE will soon become irrelevant," the price checking website, ZimPriceCheck said on Wednesday.
"VFEX has the potential to be a regional exchange thanks largely to them using an international currency.
This will allow companies to attract capital from the region and beyond instead of just from Zimbabwe. VFEX has more options for raising capital including debt listing foreign currency," ZimPriceCheck said.
Stock market analyst Florence Takaendesa said there would be more migrations to VFEX from ZSE this year.
"We believe the exodus of counters from ZSE to VFEX will continue in 2023 but not necessarily driven by current market cap but by the opportunities presented by the exchange," she said.
"The USD denominated VFEX was launched with the aim to attract global capital and help companies raise capital in foreign currency.
"It also creates an improved pathway to access US dollar banking and treasury facilities for companies.
"We believe companies whose strategic objectives could exploit the benefits posed by VFEX will be the ones migrating from ZSE to VFEX. These are companies that might be looking at raising capital, expanding into the region, or engaging in transactions such as mergers and acquisitions," Takaendesa added.
Related Topics