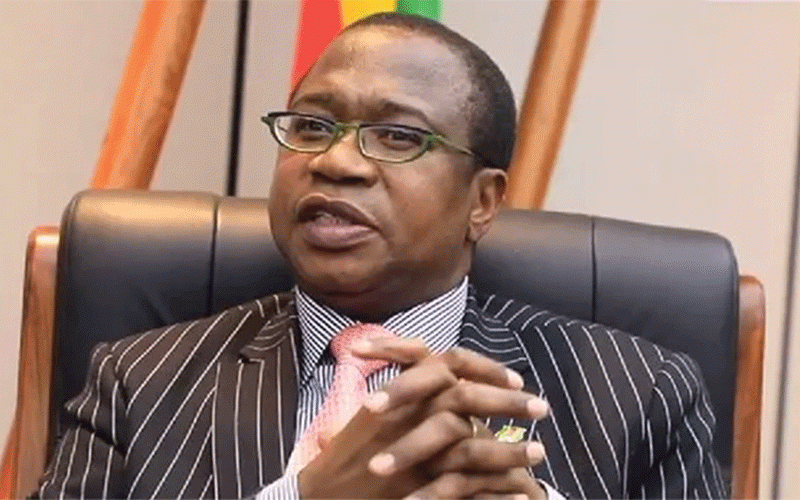 THE Public Accountants and Auditors Board (PAAB)'s move to adopt a new International Financial Reporting Standard (IFRS) early will drive foreign direct investment (FDI) into Zimbabwe, Finance and Economic Development minister Mthuli Ncube said this week, as he announced the development.
In a note to accountants and auditors, Ncube said new IFRS, called International Financial Reporting Standards Sustainability Disclosure Standards, would increase transparency in reporting, giving investors confidence in the country as a destination for capital.
He said capital markets were also increasingly focusing on sustainability related financial disclosures.
It will be issued by the International Sustainability Standards Board (ISSB).
Ncube said adopting the standard early would also bring opportunities for capacity building to accountants and auditors in Zimbabwe from ISSB.
"In line with its statutory mandate to prescribe auditing standards, accounting standards and accounting reporting standard, for use in Zimbabwe, including the application of internationally recognised auditing, accounting and reporting standards, the Public Accountants and Auditors Board has made a resolution for the early adoption of the International Financial Reporting Standards Sustainability Disclosure Standards to be issued by the International Sustainability Standards Board (ISSB)," he said.
Ncube said regional finance ministers had already encouraged Africa's accountants and auditors' bodies to adopt the IFRS early.
"Taking a cue from the communique issued by the African ministers of finance on 9 September 2022, the accounting profession in Zimbabwe and indeed the government of Zimbabwe endeavours to meet the needs of capital markets and other stakeholders and enhance transparency, accountability, efficiency and comparability in business," he said.
"Zimbabwe has resolved to be an early adopter of the IFRS Sustainability Disclosure Standards (when they are finalised and issued by the ISSB).
"This has potential to attract more investment and boost private sector development in Zimbabwe in line with the National Development Strategy 1 (NDS1) macroeconomic framework premised on programmes aimed at achieving economic transformation through the creation of a thriving private sector led, open and competitive economy.
"Early adoption could help unlock and bring to the country capacity building and support as we prepare for the roll out. Further, Zimbabwe, and indeed Africa's voice will be amplified in the standards development process," Ncube said.
He, however, did not indicate when the IFRS would be issued.
But Ncube urged the ISSB to work closely with PAAB to achieve early adoption and implementation of the standard.
He said PAAB's mission was to deliver a high quality global baseline of sustainability disclosures.
These include a focus on detailed disclosures on climate change related issues.
Climate change has been a topical issue in the past few years, and financiers and other development agencies have been taking a critical look on these in corporate financial statements, even in determining who accesses funding.
"Jurisdictional standard setting in the field of sustainability related financial disclosure is a relatively new discipline and many jurisdictions, including Zimbabwe, are participating in this process to scale for the first time," Ncube added.
Related Topics