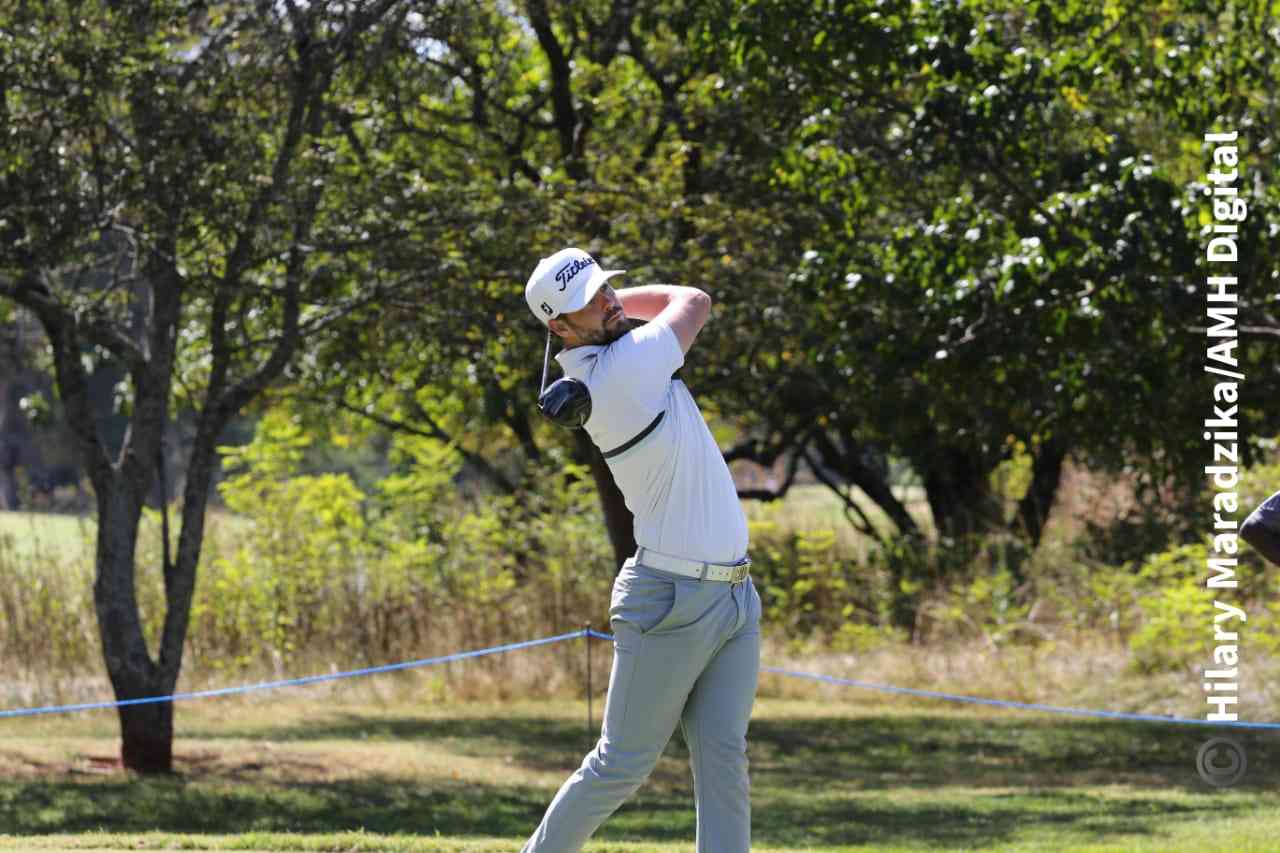 ZIMBABWEAN pros struggle continued on the second day of the FBC Zimbabwe Open at Royal Harare Golf Club yesterday as South African players looked well poised to maintain their dominance in the Sunshine Tour event.
Although 12 Zimbabwean players made the halfway cut after yesterday's second round, they face a tough task in their hopes of ending the dominance of South African players who have won every edition of the Zimbabwe Open since its return in 2010.
After yesterday's second round, South Africa's Adam Breen was holding the halfway lead at nine-under-par 135.
The 25-year-old had earlier started the second round in a four-way tie for second after carding an opening 67 on Thursday before putting on another good show which catapulted him into the lead.
Breen holds a nine-shot lead ahead of the highest-placed Zimbabwean player Kieran Vincent, Biggy Chibvuri, Stuart Krog, Shahid Mahmed and Tonderai Masunga, who are all tied on position 19 on a 36-hole total of one-under-par 143.
Vincent, who was carrying Zimbabwe's hopes after his recent victory on the Asian Tour, followed up his opening 72 with a one-under 71.
The day could have been better for Vincent as he was on three-under-par after 15 holes before bogeys on holes number 16 and 17 left him facing an uphill task heading into the final two rounds.
After beginning his campaign with a solid two-under-par 70, one of Zimbabwe's hopefuls Robson Chinhoi found the going tough in the second round after carding 74 to drop to position 32 on level par 144.
The other Zimbabwean professional golfers to make the halfway cut are Pride Sembo, who is on one-over-par 145, Ryan Cairns on two-over-par and the trio of Promise Sombreiro and Mohamad Mandhu and Ignatius Mketekete, who are all on three-over-par.
US-based David Amm was the only Zimbabwean amateur golfer to make the cut after carding a 73 in the second round for a two-round total of three-over-par 137.
Related Topics