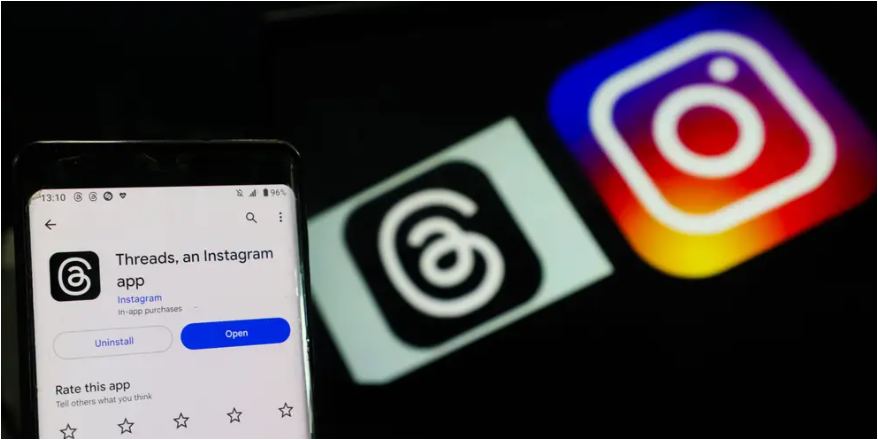 Facebook CEO Mark Zuckerberg has launched Threads, a new platform that is seen as a challenger to Twitter. Threads is different from Twitter in that it is less confrontational, less aggressive, and less based around shouting at strangers with different political views. Zuckerberg explained that the goal of the platform is to keep it friendly as it expands, unlike Twitter, which he believes has not succeeded as much as it should have.
Threads has solved the problem of starting a social network from scratch by borrowing an existing one from Instagram. Any existing Instagram user can sign up and swiftly reconnect with their followers, meaning Threads is not plagued by the sense that you've just turned up at a new school without friends.
However, at the moment, no one is entirely sure why they are using Threads. Three groups are dominating the site: users known for posting photos on Instagram that have unexpectedly gained an enormous audience on a text-centric app; social media managers at companies desperate to retain relevance by jumping on the hot new thing; and people fleeing Twitter's increasingly toxic environment. All of them have a different idea of what they want from the site. A large chunk of the first day's posts consisted of people asking why they had signed up.
Threads lacks the immediacy of Twitter, with the app's main news feed currently only featuring an algorithmically generated summary of recent posts. Until this feature is changed to allow users to prioritize material published in the last few minutes, it limits the site's use as a home for breaking news. Threads is more like a cross between Twitter and Instagram, with a TikTok-style focus on juicing engagement from posts.
Twitter under Musk could retreat even further into being a home for rightwing libertarians arguing over culture war topics. At its best, the experience of being on Twitter in the mid-2010s felt like being able to drop in on the funniest, most interesting party in town. It was also perfect for building online communities around shared interests, whether that involved political news or your favourite musicians. But crowding a lot of different communities with strongly held interests into the same online house party has its flaws.
Threads's launch might be just another step in the disintegration of the social media scene of the 2010s and its rebirth as a more sanitized advertiser-friendly environment, rather than a messy free-for-all discussion. Zuckerberg said he hoped Threads would overtake Twitter's 250 million monthly users and become a public conversation app with 1 billion+ people on it.
Related Topics